Chronoswiss
Ordenar catálogo
Chronoswiss
Suscribirse al Newsletter
The Team
Chronoswiss is a small watchmaking team operating out of our atelier in Lucerne. The secret behind an independent watch brand is its different talents and personalities – and here is a presentation of the people that make Chronoswiss tick. If you want to see our watchmakers in action, try our new espresso machine or learn more about modern mechanical watchmaking you are welcome to visit our atelier at Löwenstrasse in the beautiful city of Lucerne.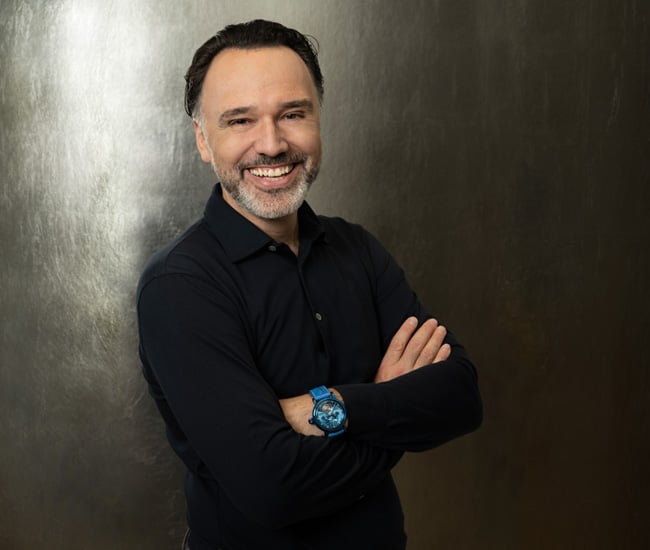 OLIVER EBSTEIN
Owner and Director
With Chronoswiss since 2012, Oliver Ebstein is fulfilling a long-time dream of running his own independent company while satisfying his horological interest. This entrepreneur and lover of anything mechanical makes the business flourish through a teamwork of different mindsets. "You should always hire people that are better than you are. Why hire excellent people if you don't let them be the experts?" he says. Were the days longer than 24 hours, Oliver would love to spend more time "putting things together in my garage, be it watch-related or welding."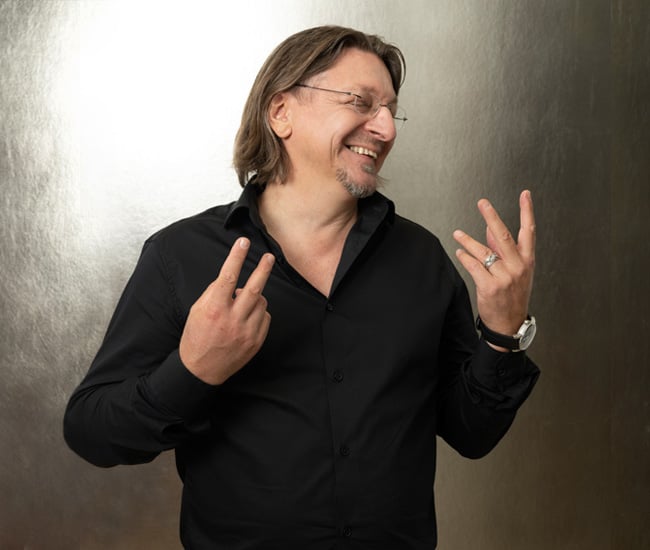 MAIK PANZIERA
Designer
Maik is not a watchmaker. But after almost four decades as a jeweller, dial maker and watch designer he sure knows how to design a timepiece from scratch. Fascinated by the watch industry's combination of CNC and handwork, he brought Chronoswiss into its modern mechanical era with his three-dimensional designs and excellent artisanal skills in guilloché and enamelling. His casual jeans style hint at a rock 'n' roll heart, which is also implied in his design philosophy: "At an independent company you can do beautiful things that you like – you are not run by marketing or numbers."
BEAT WEINMANN
Personal Commerce

Tel.: +41 41 552 21 27
Mob: +41 (0) 78 935 80 80
E-Mail: beat.weinmann@chronoswiss.com

After 25 years in the industry, Beat knows both how to sell a watch and how to manufacture one. With "reachable and personal" as his mantra, he patiently guides clients and partners to find the right models while building long-term relationships. Being extremely focused, he also finds the time to co-create campaigns, and gets work done behind the scenes. When not in the office, you will find Beat cycling or running up near vertical mountain passes or swimming through Switzerland's scenic lakes.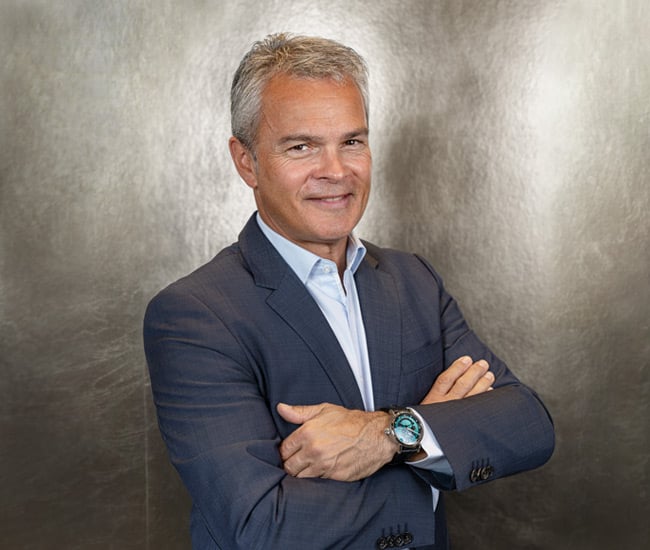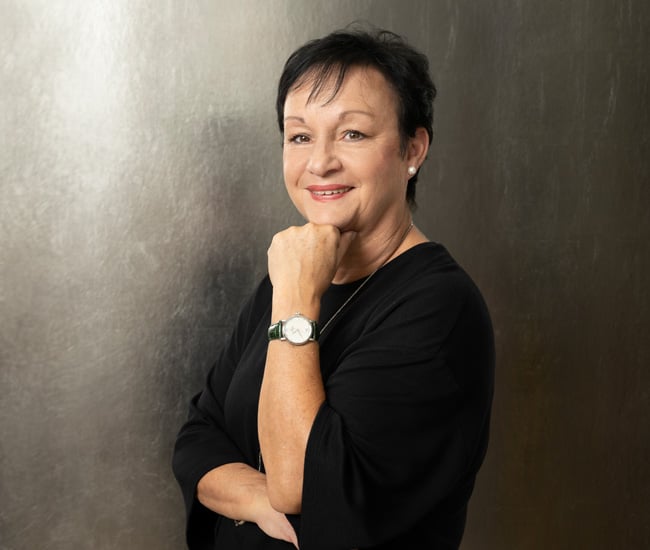 UTE ESPIG
Quality Control
With the loupe wrapped around her head Ute scrutinizes the dials, cases, hands, bands and every visible miniscule part of every watch before it goes out into the world of watch aficionados and collectors. With a background in textiles she took her precision game to the next level six years ago when she started at Chronoswiss. Her widely known calm and patience are needed to spot mistakes – which are rare, but unavoidable. "We are all humans, things can slip by us – nobody is without fault."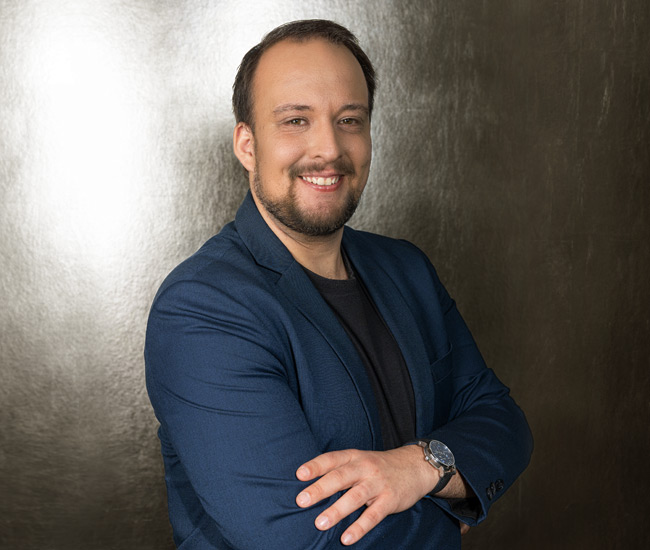 CLAUDIO FREI
Claudio Frei position
Claudio Frei text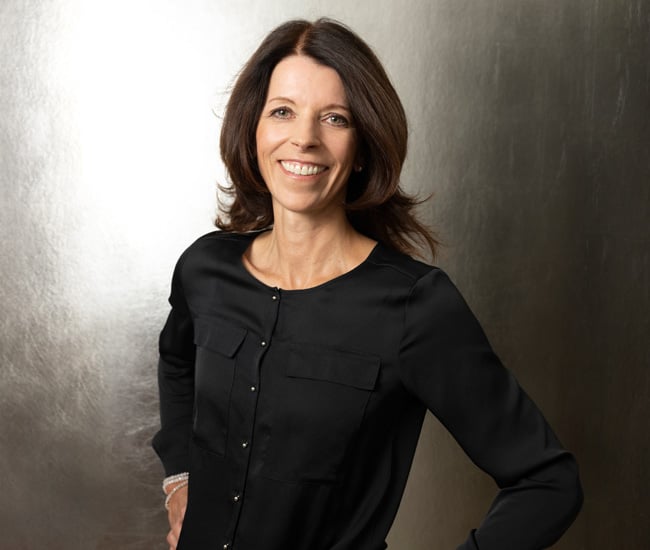 KARIN GABRIEL
Watchmaker Production
With 33 years as a watchmaker Karin builds new watches and prototypes and resolves technical problems. "A mechanical watch is not only beautiful, it is technically interesting and alive," she says. Her dexterous fingers and concentrated gaze entail what you can only get with experience: She simply knows what spaces and tolerances are needed, how to make extremely precise adjustments and how to conduct a reality check on a new design before signing off for production. Being a perfectionist at heart helps, too.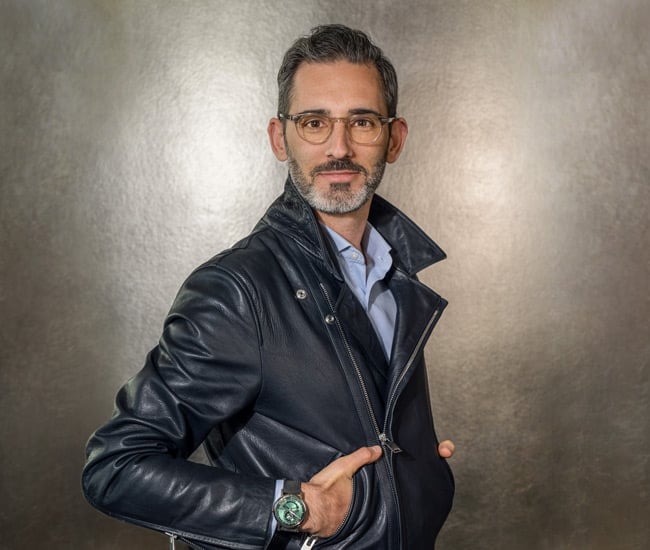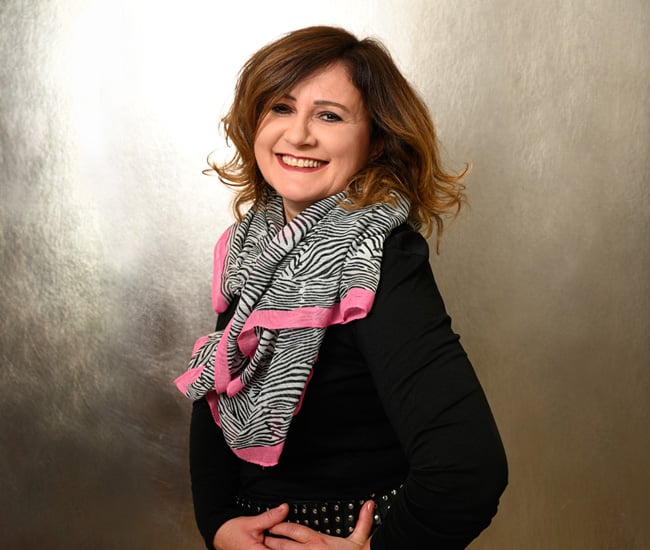 SUZANA GRAORAC
Back Office
After 20 years at Chronoswiss, developing mainly the important montage of Chronoswiss bracelets, Suzana's tasks expanded, and they now also include administrative work behind the scenes. Always up for learning something new and loving the mix between practical work with her hands and on the computer, she praises the atmosphere in the team. "That's why I am still here after all these years: We are like a family – and I love the watches," she says.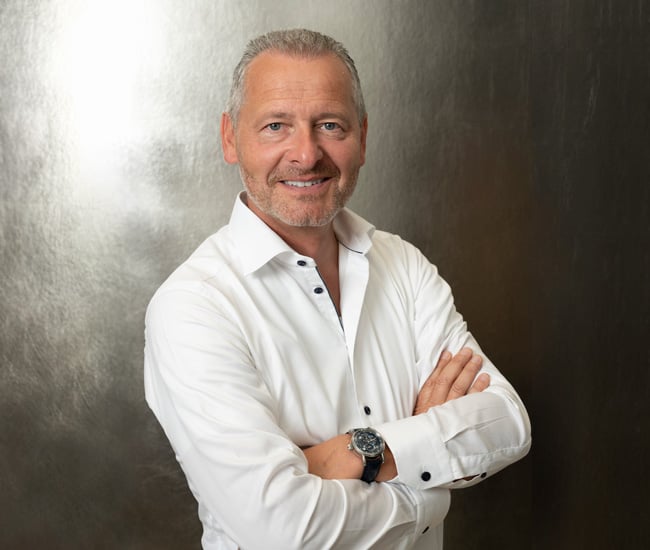 PATRIK HOFFMANN
Mentor
After four decades in the industry, including six years as CEO of Ulysse Nardin, Patrik Hoffmann was supposed to retire in 2017. Now he does take the time to ski in the Swiss Alps or to tend olive trees on the Greek island of Mykonos, but his fascination for handmade mechanical watches made it impossible to stay completely away from the industry. "A truly independent company with great team spirit, hand guilloché, and contemporary polarizing designs – Chronoswiss is not like any other watch brand out there."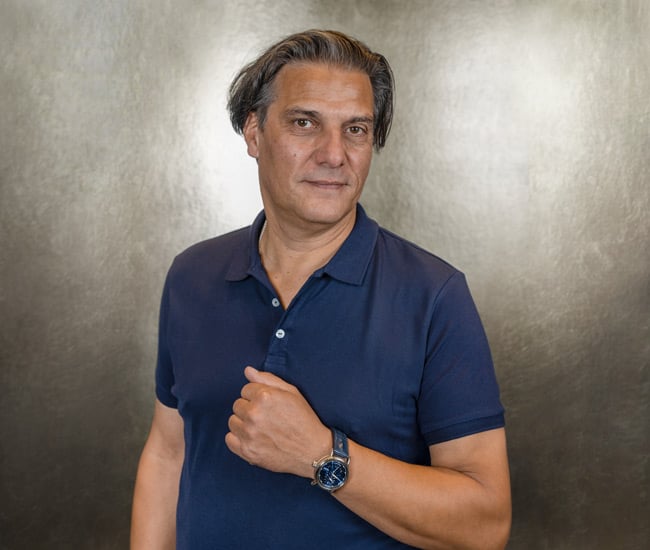 RETO MARXER
Reto Marxer position
Reto Marxer text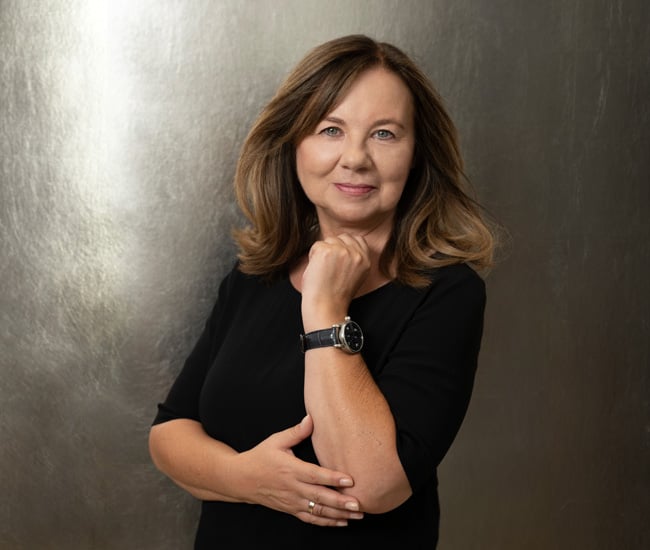 JOLANTA RAUCHFUSS
Service

Tel: +49 89 1787 665 11
Fax: +49 89 1787 665 15
E-Mail: jolanta.rauchfuss@chronoswiss.com

Jolanta has been with the brand for 30 years, thus she is a treasured encyclopedia for anything Chronoswiss. Take to heart her words of wisdom: "Service your watch at regular intervals. Because when you look after your watch, you will have a wonderful product that will live on for hundreds of years." Still amazed and enthusiastic about our watchmaking, she particularly loves the Ocean – both the Open Gear watch and the big blue, the latter preferably approached from an Italian beach.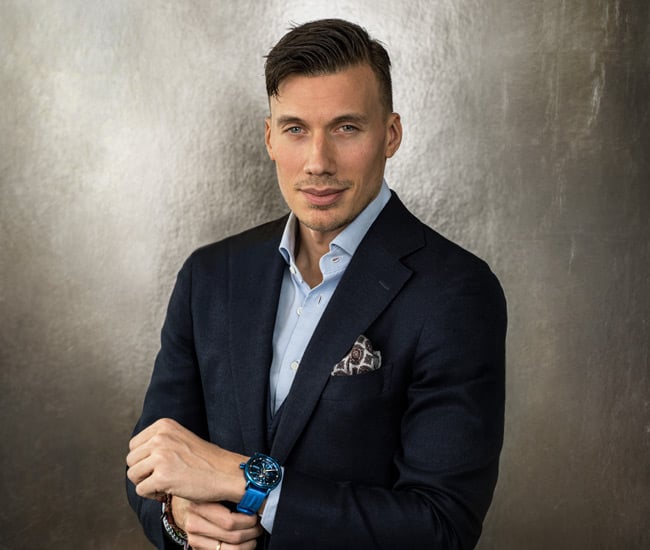 MAXIMILIAN SCHIEFER
Maximilian Schiefer position
Maximilian Schiefer text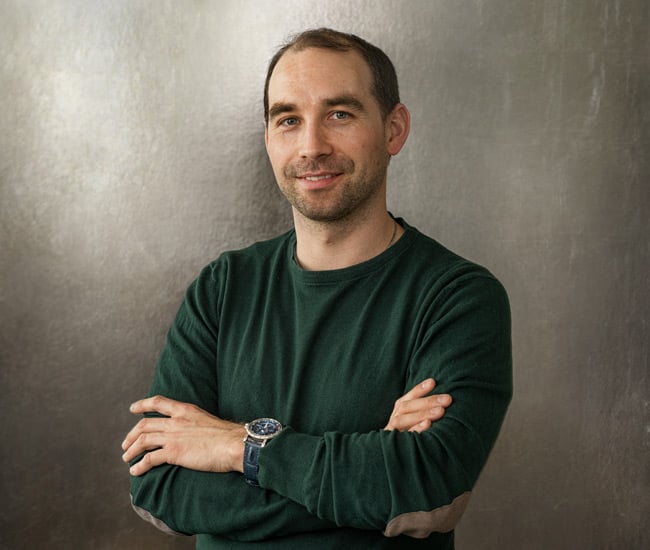 SEVERIN SCHWEGLER
Severin Schwegler position
Severin Schwegler text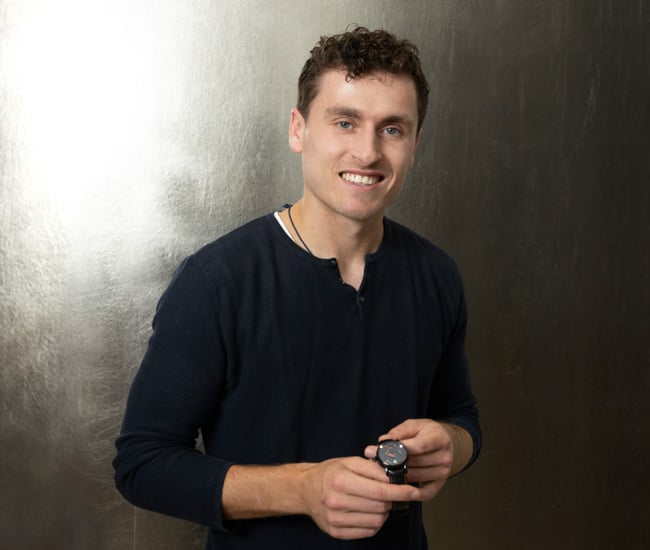 MICHAEL SETZ
Components
On a "Schnuppertag" – Swiss German for testing day – Michael realised the multitude of tasks a watchmaker faces every day, and he got hooked. Spending his next four years in watchmaking school laid the foundation for a position at Chronoswiss. After five years of building and repairing watches he became responsible for the supply chain ranging from complete movements to single parts. A calm, dependable team player and a stickler for details, he loves the semi-public space of the Lucerne atelier. "This is the future: Less business, more casual and people can come in and learn what watchmaking is really all about."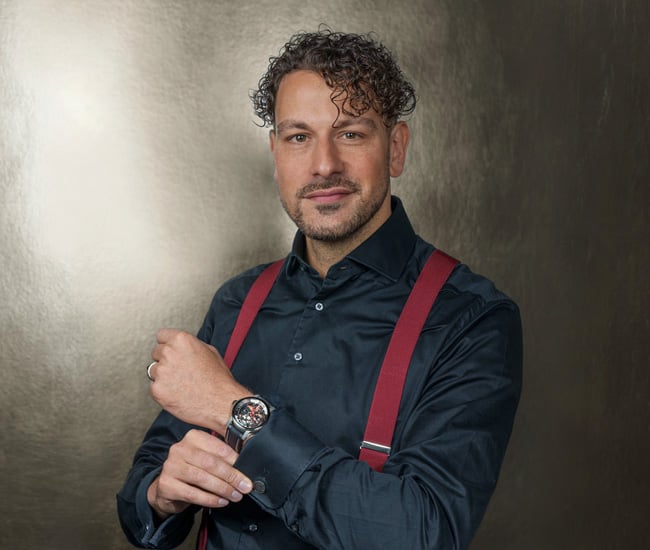 YANICK TAHA
Yanick Taha position
Yanick Taha text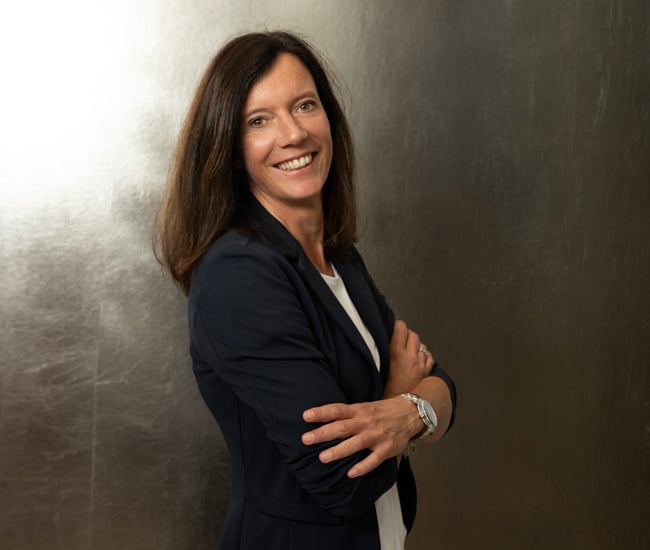 TANJA VOGELSANG
Customer Service

Tel.: +41 41 552 21 41
E-Mail: tanja.vogelsang@chronoswiss.com

In 2017 Tanja made a career change from behemoth IT to small-scale independent watchmaking, and she never looked back. Not only did it take her to beautiful Lucerne, but now she can see and be part of all the steps, from initial designs to the communal buzz in the atelier when the first specimen of a new watch model gets assembled. Her happy extroverted character couples perfectly with today's fast and informal contacts with clients and suppliers. When she clocks out, she jumps on her bike or laces up her hiking boots – in Lucerne you have nature on your doorstep.
Beat Weinmann
¿Cómo le gustaría contactarme?

Por una llamada
---

Por
---

Por
Whatsapp
---
Puede hablar conmigo en : Aleman, Inglés, Francés
Este sitio web utiliza cookies. Las cookies nos permiten comprender como utilizan este sitio web los visitantes, de esta forma podemos mejorarlo y ofrecer la mejor experiencia posible. Para navegar en este sitio web debe aceptar el uso de cookies. El ajuste de cookies de su navegador de internet puede bloquear su uso. Para mayor información favor de revisar
la política de protección de datos personales
.